Suti

'

Range

Gogo's Crazy Bones

Series

Megatrip, Edge, Genios, Megatrip (Special Edition), Megatrip (Mega)

Number

30

Colors

Purple, Light Blue, Pink, Grey, Yellow, Clear (Glitter), Orange, Gold (ULTRA RARE)

Rarity

Uncommon

Next Gogo

Alternate Names

Tsu
Not to be confused with Tsu, #69 from Gogo's (2008)
"Waaaaah!" - Suti parachuting into Carrefour
Suti (Tsu in Megatrip) is the 30th Gogo in the Megatrip and Edge. She is possibly the most famous Megatrip Gogo.
Appearance
Suti has her hands in her pockets and has lots of hair on her head.
Description and stats
Small, but strong. Keeps her secrets safe in her hair.
Speed: 2
Balance: 2
Bounce: 4
Ability: Attack Hair
Favorite Game: Battle
Best Friend: Moe
Gold Suti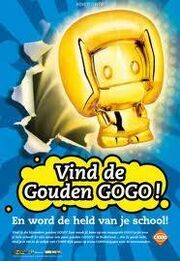 There was a promotion by C1000 at one point where, if one got a Gold Suti, he/she would get to ride in a limo, and get over 2,000 Gogo's packs for his/her school. It is one of the rarest Crazy Bones out there, because there was only 425 of these produced.
Trivia
The appearance of Suti's face resembles that of the Canadian characters in the adult cartoon South Park.
Gallery