Superstar



Range

Gogo's Crazy Bones

Year

2010

Availability

Europe

Rarity

Rare outside of Europe

Uncommon in UK

Series No.

S
Superstar was released in 2010 in Europe. The Superstar series features the 80 most famous and sought after characters from the first 4 series' brought together as "Superstars". Each character has been uniquely adapted and improved and Superstar status is confirmed by a brand new 'fuzzy' finish. The results are stunning and make these the most attractive and collectable Gogo's Crazy Bones ever. Each pack contains 2 Superstars, 2 stickers, and 1 storage cube. This series is regarded as the final European series by Magic Box, even though Edge came after it.
You can display your Gogo's the storage cubes and stack them. They are available in 7 colors.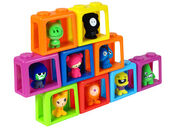 Most Wanted
Edit
There are 4 wanted Superstars that combine Precious Metals (colors) and Fuzzy (colors).
Titan Comics Collector's Tin
Edit
The Titan Comics Collector's Tin was only available in the premiere issue of the UK Gogos Crazy Bones Comic and it came with one free Superstar Gogo. 
North American Release Plans and Cancellation
Edit
As Seen by some Fans, on The North American Gogo's Crazy Bones Website, there were Superstar Gogo's hinted, on Gogo's Website Games, which gave a hint that it could get released in North America.
On The North American Gogo's Crazy Bones Website, It was announced in 2012, that it would be released in North America. This Page was hard to find, but it exist.
There were plans to release Series Superstar around the time Fusion released. They were both cancelled, though. The Reason being, because there were not enough fans, according to Sang Pham, and JDNA. 
There were also Superstar Gogo's on the 2013 Gogo's Crazy Bones Calender for North America, so it was definitely planned for release.
This is the only series where the unopened Gogos are covered in small plastic bags. This is to protect the Gogos from scratching and rubbing onto the storage cube, and to stop them from getting dirty.
Due to their texture, the Superstars' Magic Box stamps aren't indented with text.
The Gogo's numbers are based on their popularity, with Mosh being the most popular (1) and Sini (Superstar) being the least (80). It is unknown if the Most Wanted characters are involved in this popularity measurement.
21 characters from each of the four previous series were used in this series, including the four Most Wanted Gogos.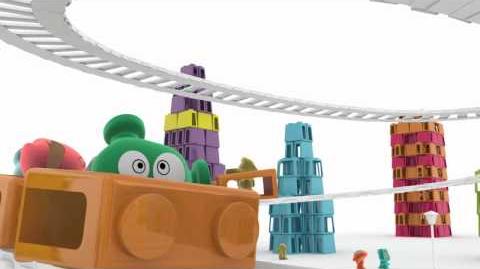 Ad blocker interference detected!
Wikia is a free-to-use site that makes money from advertising. We have a modified experience for viewers using ad blockers

Wikia is not accessible if you've made further modifications. Remove the custom ad blocker rule(s) and the page will load as expected.