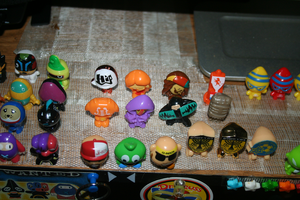 Released in 2011.
Cool/Groovy is an Israel and Chile exclusive series. There are 80 different characters. (60 in Holland.) The characters are music themed. Some of the characters in Israel are missing in the Holland Series because Israel had more 20 other Gogos that are not in The Holland Series.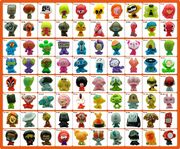 Bronze Collector Tin containing 10 metallic Cool Gogo's
C1000 Collector Case containing 60 Groovy Gogo's
Promotion
Edit
The Cool Gogo's have been promoted in stores and supermarkets, and on products all over Israel.
The Gogo's have recently been promoted at C1000 stores in Europe. There was also a song called "Lets Go" by the Breakz to go along with the promotion. C1000 has also created a stop motion app to make your own Groovy Gogo's music videos.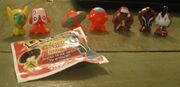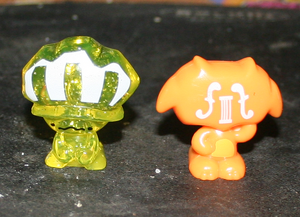 External Links
Edit