Angemon



Range

Tolas

Series

Digimon

Number

49

Next Digimon
49th character in the
Digimon (Tolas)
series.
Description
Angemon is an Angel Digimon whose name and design are derived from the mythological Angel. It has six shining wings, and its body is clad in cloth so pure white as to be divine. It is a being of perfected virtue, and although it is called a Digimon that brings happiness, when confronting evil it will not stop attacking, with extreme composure, until the opponent is completely annihilated.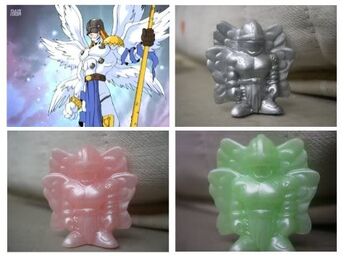 Ad blocker interference detected!
Wikia is a free-to-use site that makes money from advertising. We have a modified experience for viewers using ad blockers

Wikia is not accessible if you've made further modifications. Remove the custom ad blocker rule(s) and the page will load as expected.