2012 Olympics

Sticker Album

Range

2012 Olympics, Gogo's Crazy Bones

Year

2012-2013

Availability

Israel

Subsets

Neviot

Rarity

Rare

Next Series

Supergol 2012-2013
Released in 2012, a series of Crazy Bones that is based on the London 2012 Olympics. This is the fourth sports series. This series includes the first ever human Gogo from a main series. (Lightning) 
This is the second largest series with 107 Gogo's. There was also the Neviot Promotion with 10 Gogo's that were reused as Glitter Gogos. (117 Gogos including the reused Glitter ones.) They were given away with Neviot Water Bottle 6 Packs. 
The New Generation is the largest, with 120 Gogo's. Commemorative series celebrating the summer Olympic games, and includes some of the most intricate and beautiful ever created. They are a combination of gold, and base color finishes. Exclusive to Israel. Each packet contains 1 figure and 4 stickers. Exclusive packs from the Sonal gas station had 1 figure and 1 stickers and a card with an ad for Olympic gogos and cost 1.90 New Shekels or 0.66 US cents.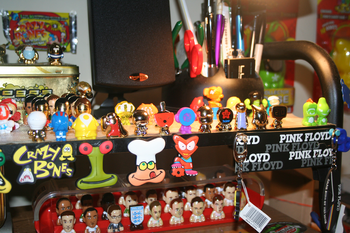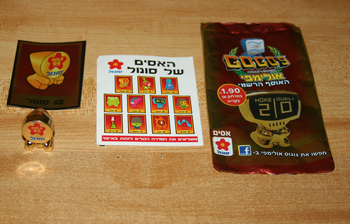 Ad blocker interference detected!
Wikia is a free-to-use site that makes money from advertising. We have a modified experience for viewers using ad blockers

Wikia is not accessible if you've made further modifications. Remove the custom ad blocker rule(s) and the page will load as expected.